5 Innovative Tech Tips to Run Your Small Business More Efficiently
If you own a small business or have ever been involved with one, then you know just how challenging it can be. You are often wearing multiple hats and taking on most of the burden yourself, making it challenging to find the time, money, and motivation to learn about new technology and ways to improve your business. At Vortex IT Systems we understand that and we proudly serve many small businesses, offering tentative customer service and knowledgeable solutions at an affordable cost. Today, we wanted to discuss five tips that are innovative and will help you to run your small business more efficiently than ever before.
1. Automate and Streamline Processes
Automation is one of the most important things that a small business can do. You are too busy running around to waste time on simple, menial tasks. Many of these tasks are important, but are simple and can be done by setting up automation. Whether it is steps in the sales process or setting up meetings week after week, these little things take time and that time adds up. While implementing automation might be an upfront cost, it will pay off in productivity before long. Zapier is the industry-leading tool for connecting your apps and automating your workflow to allow yourself more time to focus on the bigger tasks.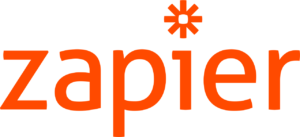 2. Implement Software for a Remote Staff
Remote work has become more and more common over the years, and that has only been exacerbated since the start of the pandemic. It is important to implement software that will allow for a remote staff. This includes chat communication software such as Slack and video communication software such as Zoom. These are user-friendly platforms that allow you to easily connect with your team and keep a steady line of communication throughout the work day.
If your business can operate remotely, then this software will allow you to hire remote workers, so that you can hire the best candidates for the job regardless of their location. Plus, if your workspace ever needs to be closed for inclement weather or any other reason, you can still have virtual meetings and stay in touch with your team easily.
3. Invest in Inventory Management Software
If your business deals with an inventory of products, then it is crucial that you have a streamlined way of managing your inventory. One of the easiest ways to do this is with inventory management software, many of which are built specifically for small businesses like yours. These software programs usually come with analytics as well so you can know which products are selling more, which you need to order more of, and they can create a better customer experience by letting them know what products are in or out of stock. Zoho is a great tool that is designed specifically for small growing businesses and allows you to create an account for free with a full-featured 14-day trial.

4. Utilize "Single-Tasking" for Productivity
Single-tasking is the concept of focusing on a single task at a time until it is completed. Unfortunately, none of us truly have the ability to multitask, so when we try to do so we end up being less productive than if we focused on one task until completion and then moving onto the next. In both our personal and professional lives, we are all guilty of trying to multitask and having several unfinished projects going simultaneously, where it would be better to have one project entirely completed.
Consolidating your tasks can also be helpful – complete all of the smaller similar tasks at one time while you are in the zone, then move onto a task of a much different process. According to Forbes, "single-tasking makes you smarter". So, work small and get more done.
5. Use Artificial Intelligence
As we just mentioned above, it is important for small business owners to work smarter. Artificial intelligence (AI) is the technology of the future, whether we like it or not. Fortunately, most small businesses are tending to like it because it can be really beneficial by helping businesses become smarter than ever before. This intelligence can be used for predicting patterns or behaviors of customers, helping to create a better customer experience and subsequently more conversions. AI can also be used for chat systems on websites to answer common questions live, saving you the time of having to answer such questions yourself.
Similarly, delegating your IT operations to experts who will support, monitor, and manage your infrastructure 24/7 saves you time and ensures the stable flow of your business. Take a look at our Managed IT services to learn more about how we can take care of your infrastructure for you to help keep one more thing off of your plate.
Contact Us for a Free Quote
Contact Vortex IT Systems for a free consultation and a free quote. We are a trusted choice when it comes to IT consulting and providing businesses with top-quality IT services, so you know you are in good hands with us. Our goal is to give you peace of mind with solutions that increase the efficiency of your business. Contact us today!