Crypto Mining For Residential
Cryptocurrency mining is one of the most expensive niches within the blockchain industry. The cost of mining equipment, electricity, and maintenance is pretty high.However, the range of profits is also enormous if the operations are done right.  However, people face numerous challenges in setting up mining equipment and rigs.
Vortex IT Systems has designed an apt solution for anyone who wants to enter the cryptocurrency mining space to solve all these challenges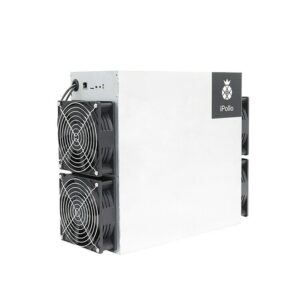 Challenges of Setting Up Mining Operations
Mining equipment and rigs cost hundreds to thousands of dollars. However, this equipment is so sophisticated that it becomes difficult to set them up in the regular environment of your homes. There are multiple reasons for this that will be outlined below.
Electricity Load
Mining equipment requires a large amount of power supply due to the complexity of its operations and the sheer volume of computations it executes. Unfortunately, this supply isn't usually available in domestic circuits.
Excessive Heat
The equipment tends to get over heated regularly, and normal temperatures in our homes are not suitable for the equipment. This would result in equipment failure, and fixing it would be an unnecessary, additional expense. These are the two main challenges that prevent people from installing mining equipment in their homes. This is why people choose to send their equipment to data centers and leverage the vendors to operate them. However, this has obstacles of its own.
Lack of Control Over Equipment
Once you send your mining equipment to the data center, you lose complete control over your appliance. Although the vendors take care of everything, you have to pay them a fee, and you wouldn't always know what conditions your rigs are in, which brings us to the second challenge.
Maintenance Issues
If your mining equipment undergoes a failure, you'll have to get the vendors to fix them, which will take some time. This time will include communicating with them, figuring out the problem, discussing the expenditure (if any) before coming to the actual recovery process. Unfortunately, this means that your equipment will take time to get fixed, and you would lose all the mining rewards you could've earned.
Equipment Theft
This is one of the most significant issues with vendor services. There are numerous cases of equipment theft, and even if it is a reputed vendor, sometimes they shut down due to unforeseen circumstances, and your mining tech will be left with them.
Talking from past Experience
One of our owner has been mining crypto for over 7 years now. He has had his miners stolen on 3 separate occasions by legitimate crypto miner hosting companies. He had spent a full year contacting government agencies and lawyers to try to get his miners and his money returned but was unable to receive any help.  So, we decided to put our heads together and designed a solution for safe residential crypto-mining.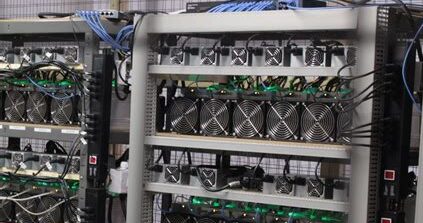 The Solution: Vortex IT Systems
Vortex IT Systems are vendors who wouldn't store your mining equipment in data centers. Instead, we will create the right environment in the domestic space for your tech so that they remain with you while functioning optimally in a seamless manner. Our solutions include developing the electrical power supply, cooling systems, deploying the necessary network, and assisting in the user's needs. Overall, we will take care of all operations required for having a proper equipment space where the mining operations can take place without any form of interference. Vortex IT Systems believes that in a space where the investment cost is already high and earning profits is difficult, operations should be made easier, and expenses should become minimal.
Benefits of Vortex Systems
You remain in control of your equipment.
You wouldn't have to pay service fees to vendors regularly.
You will only need our services when there is an equipment failure.
crypto-services * Crypto Mining * Crypto X Mining * cryptocurrency * Vortex X
crypto-services * Crypto Mining * Crypto X Mining * cryptocurrency * Vortex X
VortexIT Systems is powered by a proficient IT team, adept at installing, developing, designing, and deploying advanced IT infrastructures. Our journey defines us – dedicated to excellence, we excel in handling complex IT projects. Through strategic designing, we create solutions that fuse seamlessly with your objectives, leveraging our expertise for flawless integration. As technology evolves, we stand as your partners, building and maintaining resilient IT infrastructures that become the bedrock of your triumph.